Friday 27th September and time for our latest Norfolk Broads Brewing Collaboration Ale.
This time joining Lesley (George – Humpty Dumpty Brewery) is Sue Hayward of Team Toxic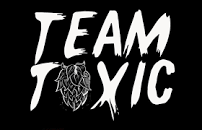 The special brew going into the pot today is a Kentucky Common style Ale – a light golden ale made with the usual ingredients PLUS an uncommon amount of maize and plenty of American hops. This beer originates from the American south, predominantly Kentucky, and date (in style) to before the prohibition. Not commonly brewed in the modern age this is one worth trying whilst its around. You will be able to find it at this years Norwich Beer Festival and from mid October until stock is gone in pubs across Norfolk and Norwich.