Welcome to the Humpty Dumpty Brewery website.
All the news, what's brewing, what's happening plus events and lots more…..
News and Announcements
2020 SHOP OPENING HOURS & BREWERY TOURS
The Brewery Shop is well stocked with a wide range of our bottle conditioned ales, alongside locally produced cider, apple juice, wine, gin, cookies, sauces, oils, honey & preserves, etc. Current shop hours are Monday – Friday 12-5pm, then we will also be open on weekends from 28th March, so that means OPEN DAILY from Monday 23rd March !
Brewery Tours are available for groups of 10 or more by arrangement, generally on a Saturday afternoon. Occasionally we have open brewery tour dates: our next date is Saturday 4th April 2020. Contact us on 01493 701818 for more information & to book your places
*NEW* FROM NORFOLK BROADS BREWING
Available this week in firkins: the first of our beers in the new Broads Series – Malthouse SMASH (Single Malt And Single Hop). See our "Available this week" list below for full details or our Facebook pages & Twitter!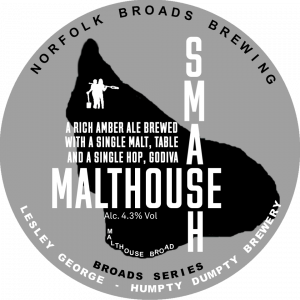 LATEST ON THE BLOG
Watch out for all the news in 2020!
PRODUCT LIST
Our full product list (excluding one-offs and specials) is available via PDF HERE
AVAILABLE THIS WEEK (TRADE)

Updated every Monday, whats available for this weeks deliveries.
See the list HERE