As of the 22nd January we will be adding a NEW brew to our three flagship and Award winning ales, say hello to…..
BRANCH LINE BITTER 3.9%
A light chestnut bitter, brewed with a complex mix of malts for a rich body and English hops for a spicy and fruity aroma.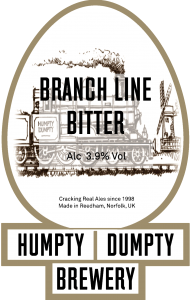 As well as the newly designed Branch Line Bitter, our other three flagship beers will be receiving a makeover in the pumpclip design area as we incorporate our vintage images for these into our current pumpclip design. We look forward to seeing these on your handpulls soon!
BROADLAND SUNRISE 4.2%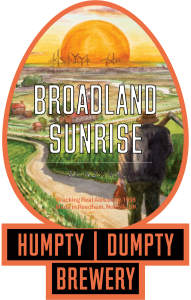 A crisp, orange-red ale brewed with rye malt for a dry finish with citrus notes from American hops.
2017 CAMRA Champion Beer of Norfolk, Overall joint Gold Medal and Gold Medal best bitter category
2016 CAMRA Champion Beer of Norfolk, Overall Silver Medal and Gold Medal Best Bitter category
2017 & 2013 CAMRA Champion Bottled Beer of Norfolk.
2010 CAMRA Champion Beer of Norfolk, Overall winner.
SWALLOWTAIL 4.0%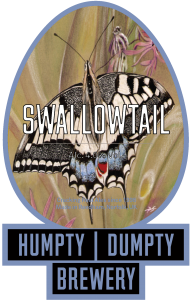 Refreshing pale amber thirst quenching ale with a lively hop finish – an all-round favourite.
2017 Norfolk and Norwich CAMRA Siver Medal Best Bitter Category
2010 Norfolk and Norwich CAMRA Gold Medal Best Bitter
LITTLE SHARPIE 3.8%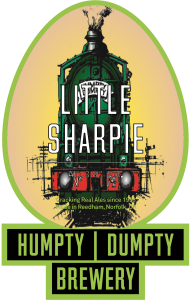 Our best-selling golden session bitter – a delicate hop aroma leads to a light clean tasting pleasant finish.
2013 Norfolk and Norwich CAMRA Gold Medal, Bitter category
2009 CAMRA Champion Bitter of Britain – Bronze