The brewery is owned by Stephen and Lesley George with Lesley running the brewery whilst Stephen maintains a background presence alongside a full time job outside the brewery. In addition they also employ a further six staff in various brewery and sales roles, alongside other brewery representatives.
Meet the team below…..
Owners
Lesley George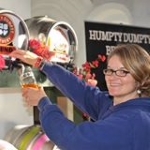 Lesley (Partner & Business Manager) studied at Edinburgh University then spent 13 years working in London & travelling in the management of Cultural Exchange Programmes. She also lived in the USA and Brazil before moving to Norfolk with her family in 2006 to be part of the new Humpty Dumpty Brewery team.
Stephen George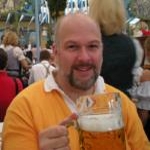 Stephen hails from Pittsburgh, Pennsylvania and has lived in the UK since 1997. A keen homebrewer, he started making real ales after hopping the pond. Trained as a chemical engineer, Stephen works full time outside of the brewery as a consultant in the oil industry. His travels give him ample opportunities to try new beers everywhere, and he does look forward to working with the brewery in his spare time.
Office, Sales & Shop Team
Karen Farman
Steve O'Connor
Wayne Sutton
Ann Thompson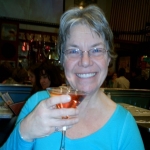 Ann has worked for the current partners since they first took over the brewery. She serves on the local parish council and is a member of the Womens' section Royal British Legion. Ann is an active member of the village and enjoys walking with her daughter and dog around the Norfolk countryside.
Brewing Team
Ian Case


Head Brewer Ian has been at the brewery since May 2011 , arriving via a short career (five years) in teaching and a long career (25 years) in the Military (Army). Alongside his responsibilities as head brewer Ian also works in the office, primarily on social media including running the website but also in advertising and design. Outside of work he enjoys a physical lifestyle including running, having taken part in a number of races over various distances, as well as the more usual and relaxing pursuits such as the theatre / movies / eating out etc.
Tom Farrell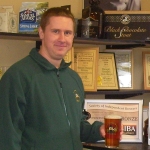 Tom spent the summer of 2010 working at the brewery as a holiday placement from university. He returned as Assistant Brewer in 2012 after having finished his BSc in Brewing and Distilling at Heriot-Watt University in Edinburgh. In the brewery, Tom works in the day-to-day brewing and bottling operations, as well as some lab work and new product development. Outside of work, he is a keen cook and baker and an avid miniature wargames enthusiast.
Russell Beeney
Distribution Team
with additional help from Flying Scotsman Jason Clark & his team!